Elks' Executive
2022- 2023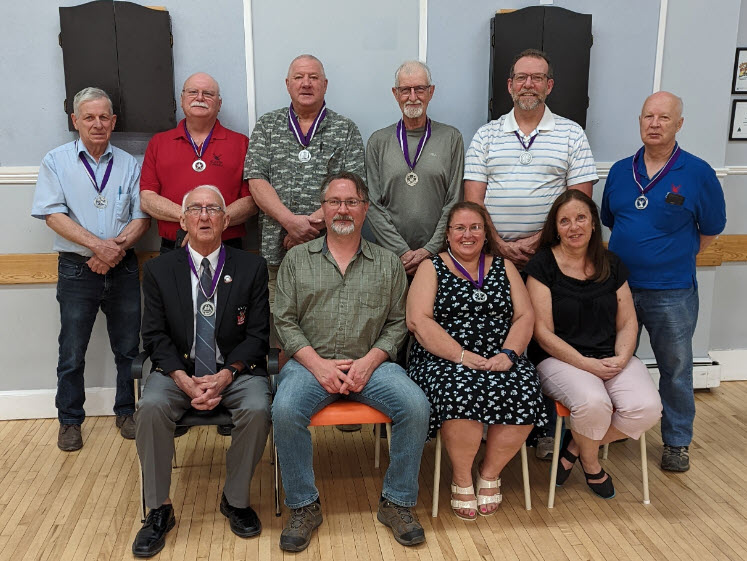 Front Row
Ron Gaunce (Chaplain), Jonny Gagnon (Immediate Past ER), Vicki Broad (Exalted Ruler), Janet Gee (Membership Director)
Back Row
Ron Dube (Inner Guard), Paul Kinney (Loyal Knight), Joe Kukurski (Lecturing Knight),
Gary Grant (Treasurer), Jed Lockyer (Leading Knight), Jim Hathaway (Esquire)
Absent: Nicki Plant (Secretary)



Click images for printable
Elks Membership application form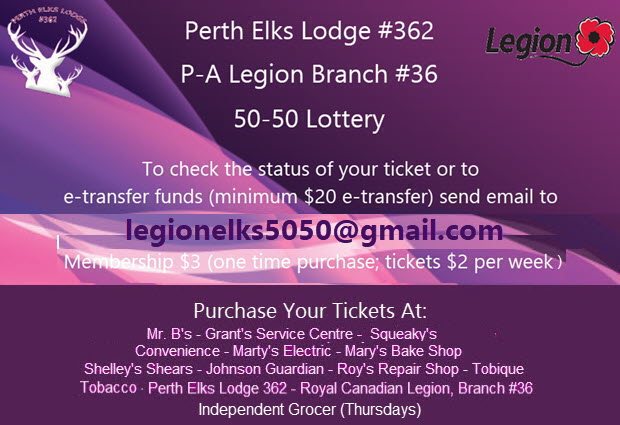 Click here for your expiry date
Elks-Legion 50-50

Elks of Canada

The Elks of Canada was formed in 1912. It is the largest, all-Canadian, fraternal organization in Canada; currently there are nearly 300 lodges and close to 20,000 members across the country. The Perth Elks Lodge #362 is nestled on the banks of the St John River, in Perth-Andover, New Brunswick, Canada.

Perth Elks - Contribution to the Vision

The Perth Elk's Lodge #362 raises money for hearing-impaired children, and financially assists them in a number of ways, including: sponsorship for hearing-impaired camp, and helping to offset the cost of supplies for hearing-impaired people. These supplies might include hearing aids, custom door bells / phones, and TDD machines.

Organizational Vision

Our members are committed to our Vision of being the most progressive family-focused organization in Canada, meeting community and member needs and expectations. Over the years, changes have been made to accomplish this Vision. In 1998 a referendum was passed by the membership removing the word "male" from the Constitution—permitting women to join the Elk's.
Links We Like
© Perth Elks Lodge #362